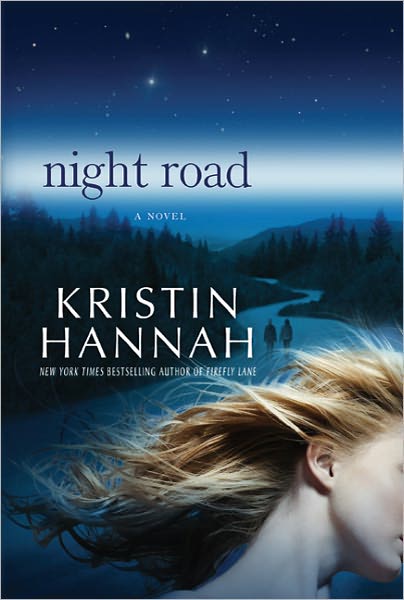 But I surely will again.
Out of five stars, I give this book five.
With Mother's Day just around the corner, I had to tell you about this book. It is a painful, tragic, beautiful, funny book that has left a large imprint on my life. Some books do that, you know, you read them and you are never quite the same.
The Notebook
was that way for me, as was
The Poisonwood Bible
.
I could relate with Jude, I don't know a mom that could not. I am that helicopter parent. I even have a special name I call my mom just like Zach and Mia. I could relate to Mia on her first day of high school, too much really. I know the love of a brother you cannot imagine your life without and so I know Zach. I know Lexi, I swear I do, oh so very well. Miles and Jude and Eva....by the end of the book they will be imprinted on your heart.
As will Gracie.
Just before I picked up this book to read while Jake went off to Bible Study one night, I had confessed one of my deepest fears to my husband.
It's not the boys being little that scares me, it's when the grow up.
And this book took that fear that I dared to utter to him and ran with it. Tore my heart in shreds over and over again.
It's not a "Christian" book. There is swearing, drinking, sex. But it is one of the best books written from a mom's heart, a girl's heart, a child's heart that I have read in a very long time.
When I had stopped crying as I finished this book, I stumbled to the computer and looked up
Kristin Hannah
's website. I am now friends with her on facebook, getting her newsletter and following her blog. Surely, because I loved this book so, you think. Yes, sort of. But it's what I read in her bio.....
In 1990, I got "the call," and in that moment, I went from a young mother with a cooler-than-average hobby to a professional writer, and I've never looked back. In all the years between then and now, I have never lost my love of, or my enthusiasm for, telling stories. I am truly blessed to be a wife, a mother, and a writer.
And how could that not make me the biggest fan of her ever? That, and what Kristin had to say about her mom....because that is exactly what my mom says to me over and over again.
I loved this book. Get it from your library or buy it. Then have tissues ready and know that you won't be doing a thing until you finished it.
Kristin Hannah has no idea whatsoever who I am. I picked this book up at my local library because it was new and the librarian - my friend - said "I've heard good things about this author". That's it. So the opinion is totally and completely my own to share with you.